STAFF
To be the best in our field, Friends Medical Laboratory must attract and retain the finest individuals and create a work atmosphere that fosters dedication, creativity and communication. We strive for an atmosphere where each employee of the Friends team is an equal partner in making Friends' a successful business.
Friends achieves these goals through uncompromising thoroughness and management policies that empower employees. We pride ourselves on a tradition of quality, innovative and outstanding service.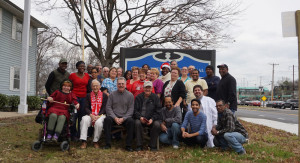 Key Personnel
Robert J. Kokoski, Ph.D., Laboratory Director, President FML
Dr. Kokoski is responsible for the overall performance, quality assurance and compliance of all laboratory services. Dr. Kokoski has over 50 years experience in drug toxicology. He developed many of the current Thin layer Chromatography methods utilized at FML. He supervises all forensic testing and guides our scientific team in ways that assure the quality of our testing. Dr. Kokoski has served as a member and past President of the American Board of Bionalysis. He holds a B.S. degree in Pharmacy, a Master of Science and a Doctorate of Philosophy from the University of Maryland. Dr. Kokoski is also a member of the Pharmaceutical Honor Society. Under his direction, FML transition from a research project into the business it is today.
Myron E. Shiplet, B.S., Assistant Laboratory Director, Vice President FML
Myron Shiplet is responsible for the performance of all laboratory services, quality assurance protocols, performance of analytical staff, training of staff, implementation of new testing methods, and compliance with all state and federal regulations governing laboratory licensing. Myron is co-author of numerous research papers written by Dr. Kokoski. He has developed many of the current drug testing procedures utilized at FML. For many years, he has conducted drug testing workshops for various Major League Baseball Organizations and their staff. Myron holds a B.S. degree in Biology from Towson State University. He is past President of the Association of Drug Testing Laboratories. Myron has been with FML since 1971 and has been a Toxicologist all his career.
Rejwi Dahal, Ph.D, Assistant Laboratory Director
Quality Control Manager – Robert Dubbs, M.B.A., B.S., MT, Director of Laboratory Quality Assurance
Robert Dubbs has extensive administrative experience in the hospital and commercial clinical laboratory environments. He was a hospital laboratory manager with Quest Diagnostics Laboratory from 1980 until 2004. He is a Laboratory Inspector for the College of American Pathologist.
As Director of Laboratory Quality Assurance his responsibilities include monitoring Friends' Quality Control Program, regulatory compliance and readiness for State and Federal Inspectors; developing standard laboratory operating procedures, continuing employee education programs, employee competency assessments, and laboratory safety programs in accordance with federal regulations, and managing changes in laboratory control processes and implementing new ideas and instrumentation.
Key Drug Testing and Drug Confirmation Personnel
General Supervisor – John Essig, B.S. – 35 years experience
Drug screening TLC – Keith Korschgen, B.S. – 30 years experience
Drug Screening GC/MS – David Dorsey, B.S., M.A. – 25 years experience
Technologists – Samiat Hassan, Gesit Gebremariam, Ihuoma Igwilo, Archibald Ndingwan
(Over 100 years combined drug testing experience)
Customer Relations Staff
Customer Service Representative – Bonnie Behrendt
Field Service Representative – Jim Shiplet
Billing Specialist – Marlene Owens
Courier & Supplies Coordinator – Joanne Hopkins
Accounting – Tina Simpkins
Receptionist – Tyisha Palmer
IT Coordinator – Jennifer Kokoski
To reach out to our staff, please refer to our current Staff Call List.